Where to Buy Gold Sovereigns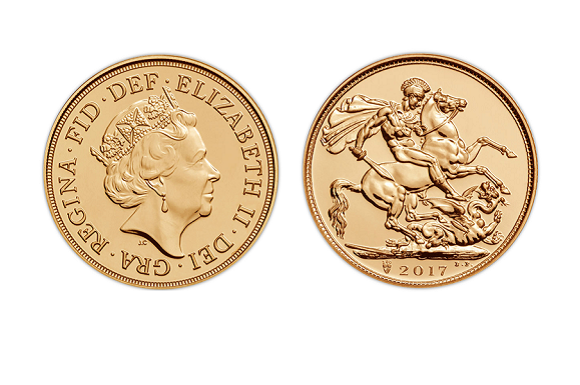 With the increased value of gold and the rise in the number of collectors of Gold Sovereigns, the dedicated enthusiasts are often heard to exclaim "Where to buy gold sovereigns?" as a vain cry for help.
Whilst the current year's production run is proving extremely popular and profitable for investors, many collectors of the coins look beyond the gold value of the sovereign and collect these precious coins for decorative purposes or to complete a collection.
Limited supplies of 2017 Gold Sovereigns
Away from their pure metal value, a number of coins, such as the British Sovereign also have a sentimental affection attached to them. This is at least in part due to the fashion for jewellery made from a sovereign, as well as the limited run in which these coins are made. These two conditions have created a perfect storm for demand of the 2017 Gold Sovereign coin.
The coin has become very collectable and is largely no longer available from most gold coin merchants, however, here at The Gold Bullion company we have a small supply of these 22ct gold coins remaining (April 2018).
History of the Gold Sovereign
Part of the appeal of the sovereign is its history, both as an instrument of monarchy, but also as a reminder of the British Empire and the many exotic trade roots that this coin facilitated.
The gold Sovereign coin was first struck over 500 years ago in 1489 and is one of the oldest coins still being produced today. Named to honour the king, it has been a symbol of status and strength ever since.
The gold Sovereign coin is internationally recognised. During the 19th century, it was classed as legal tender in more than 20 countries. It still retains its legal tender status in the United Kingdom, meaning that the product is exempt from capital gains taxes that are typically levied on other investments.
At the Gold Bullion Company, we offer a wide range of gold coins including the 2017 Gold Sovereign and historic coins going back nearly 150 years. Why not browse our sales pages to date to the great range of products we have on offer?