Is it better to buy Gold Bullion Bars or Coins?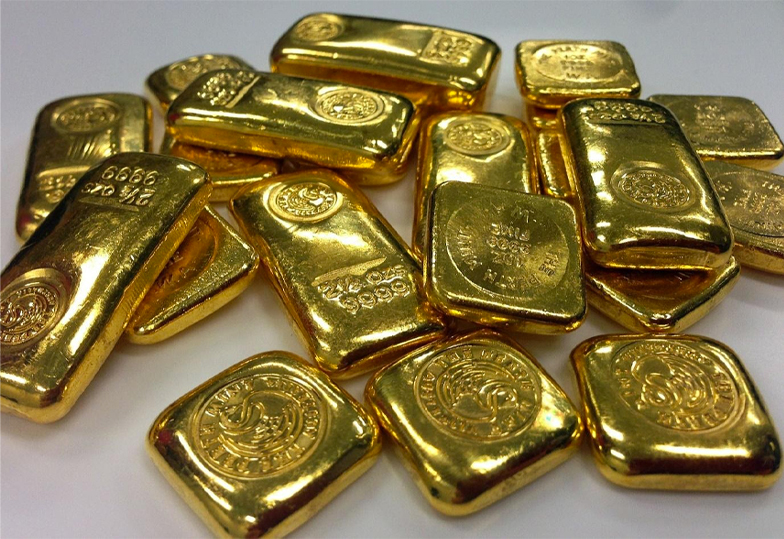 What is Gold Bullion?
Bullion is a highly pure form of precious metal. The most common fineness of bullion bars and coins is 999 or 99.9%.
Depending on where you live, purity can affect your tax liability. In the UK, gold bars that have a purity of at least 99.5% and gold coins that have a purity of at least 90% are recognised as investment-grade gold, giving them VAT-free status.
There is a plethora of gold bars and coins available. Many, such as the Austrian Philharmonic, the Britannia, and the Canadian Maple, have a fineness of 999.9. Some, such as the British Sovereign and the South African Krugerrand, have a fineness of 916.7. But keep in mind that gold coins with a lower purity are often larger,
this means that if you buy a 1oz Krugerrand you get 1oz of fine gold.
Gold coins are typically available in weights from a tenth of an ounce up to one ounce. Gold bars, however, are available in weights from one gram up to 12.5kg.
Advantages and Disadvantages of Buying Gold Bars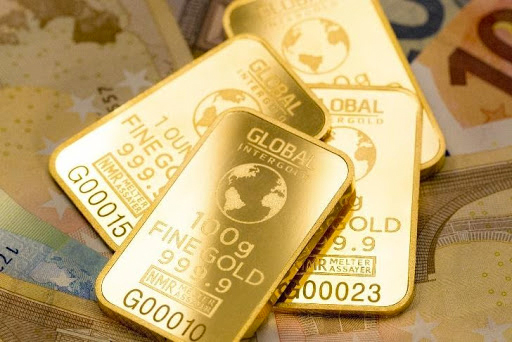 The first thing to keep in mind is that there is no right or wrong investment when it comes to buying gold bars or gold coins. There are several things to consider when making a choice based on your needs: how long you want to hold on to it, where you will store it, and your exit strategy.

If you plan on holding gold as a short-term investment, you may prefer the flexibility of owning several smaller bars. You can then sell them as and when you wish. However, buying ten 100g gold bars will cost you more than buying a single 1kg gold bar.

This is because of something called the premium, which is the cost added to the gold price. The premium factors in costs such as manufacturing, handling, packaging, insurance and delivery. The best way to keep premiums down is to buy larger bars. At the time of writing you would pay around
1.5% less if you bought a 1kg gold bar instead of ten 100g bars, saving approximately £750.
Interested in buying gold bullion? Find out more here
Gold is one of the most efficient stores of monetary value. At today's prices, you could easily fit over £12,500 worth of gold, a 250g bar, in your pocket — not that we would recommend it. The equivalent value in silver would weigh over 15kg. Due to its compactness and value, storing gold bullion is much more convenient compared
to gold coins or silver. In any case, we recommend that all gold bars or coins are stored in a vault or domestic safe for security and peace of mind.
One important consideration for gold bars is that you'll be liable for Capital Gains Tax (CGT) on future profits. So you should plan for this as part of your exit strategy. But, as you'll see shortly, not all gold is subject to CGT.
Advantages and Disadvantages of Buying Gold Coins
One of the main advantages of buying gold coins is that they are smaller and, therefore, more affordable than most gold bars. There's also greater flexibility and control when it comes to selling.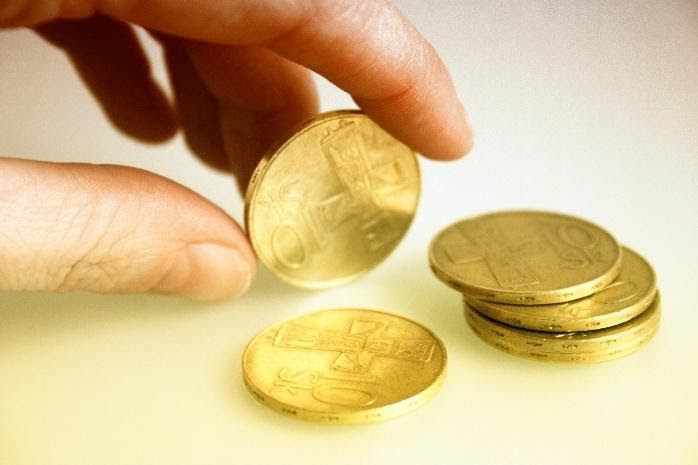 Owning ten 1-oz gold coins compared to a 10-oz gold bar means you do not have to sell all your gold at once. You could sell one or two coins when needed, and keep hold of the rest.
It is possible to collect gold coins. Most coins are valued at their weight in gold or silver, but there are certain coins that have a greater value due to their rarity or provenance.
Collector's coins, called numismatic coins, can sell at a very high premium, and their prices are dependent on various factors. However, learning about all the different aspects that affect the value of numismatic coins takes a lot of study. For most people, standard bullion coins are a simpler and safer investment.
Depending on where you are based, one of the best reasons to invest in gold coins is that you could be exempt from CGT. This is because some coins are still treated as legal tender.
The Sovereign, Britannia, Lunar and Queen's Beasts are exempt from CGT for UK residents. This presents a significant tax advantage, especially compared to other gold coins and even gold bullion bars.
However, the downside to buying coins is the larger premium. One way of reducing costs is by purchasing coins in bulk. We offer discounts for purchases of 2 or more coins.
Interested in buying gold coins? Find out more here
Buying Gold Bars and Coins
If you decide to invest in gold bars or coins, be sure to buy from a reputable dealer. Avoid websites such as eBay or Craigslist. Even if you are buying from an individual, it is best to get the authenticity verified first. You would not want to be the owner of a gold-plated lead collection.
We at the thegoldbullion.co.uk stock the highest quality gold bars and gold coins. Our live prices are linked to global markets, ensuring you get the fairest price.
We make gold investing simple. With just a few clicks, your rare commodity will be packed and sent with insured delivery. Shop for bullion now.
Get in touch with us if you have any queries about investing in gold. We will be happy to help you find the product that best matches your investment goal. Alternatively, you can see if your question has already been answered in our handy gold bullion buying guide.
Or, if you'd prefer you can book a personal appointment in our Wolverhampton office. Give us a ring on 01902 623 259 to arrange a consultation.