The Royal Mint Gold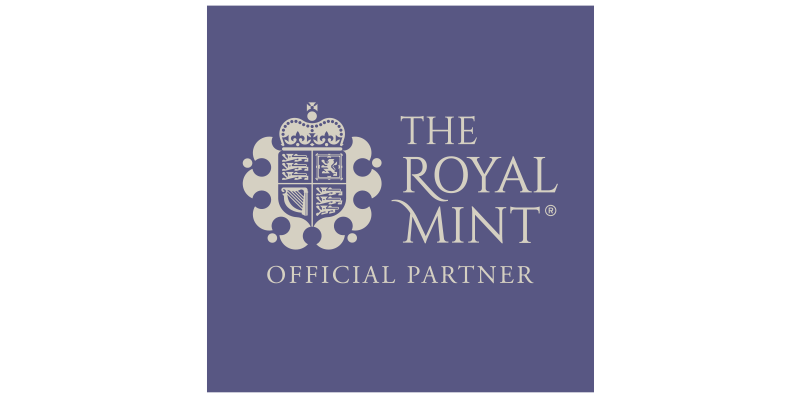 There are few if any mints as famous as The Royal Mint. After Monnaie de Paris, it is the second oldest continuously running mint in the world, operating since AD 886.
For over 1100 years, the mint has provided the national coinage for the United Kingdom and overseas British territories. Over the centuries, The Royal Mint coins have reached far and wide serving as national currencies and vehicles of investment.
Since 2009, The Royal Mint has undergone numerous changes and refocused its activities. A large investment was made in its international bullion trading, which now accounts for 70% of its annual sales. The mint also invested £9m in developing a new visitor centre, where people can see how the coins are made.
One of the key attractions for The Royal Mint coins is the variety offered. The Royal Mint boasts one of the widest coin collections in the world, offering not only standard coins, but commemorative, numismatic and bullion coins. Whether you are a collector, an investor, or both, The Royal Mint will likely have something to suit your needs.
Reputable
In addition to being one of the oldest mints in the world, The Royal Mint is recognised for its quality. The organisation maintains standards in quality, environmentalism and management, gaining accreditations including Investors in People, ISO 14001 Environmental Management System and ISO 9001:2008 Quality Management System.
Cost Savings
Depending on where gold is bought, taxes may be added upon purchase and upon sale of the item. However, The Royal Mint's gold is not subject to VAT and some of their coins are free from Capital Gains Tax.
Bullion coins and bars sold by The Royal Mint are free from VAT, including:
The Royal Mint Refinery Gold Bars
Gold Lunar Coins
Signature ranges of gold, silver and platinum
All of The Royal Mint coins that are legal tender are also free from CGT, including:
The Sovereign
Gold and silver Britannia coins
Gold and silver Queen's Beasts Coins
Gold and silver Lunar Bullion coins
What is the difference between VAT and CGT?
In the UK, Value Added Tax (VAT) is a tax paid at the time of purchase. It is usually 20%, but there are also 5% and 0% VAT rates.
Capital Gains Tax (CGT) is a tax paid on profits at the time of sale. For example, if you bought a coin for £500 and sold it for £750, then CGT would be based on the £250 of profit. However, you do not have to pay CGT if you are within your annual tax-free allowance.
Services for Collectors
Although The Royal Mint is well known for providing the UK's legal tender and for creating bullion coins such as the Sovereign, the mint is involved in other activities too.
It is possible to buy old bullion coins from the mint that could be as much as several hundred years old. This starts to get into the territory of numismatic coins, which is another specialty area for the mint.
Numismatic coins are coins that are more valuable than their metal content. They get their value from their rarity and historical significance. The Royal Mint offers some services collectors of numismatic coins may find helpful.
Due to the mint being connected to other national mints and dealers from around the world, they can locate rare coins and facilitate the buying and selling process. So, if there is a coin you cannot find anywhere, this may be just the service you need.
If you come into ownership of The Royal Mint bullion coins or rare numismatic coins, you may want to check that they are genuine, and if so, to get them valued. The mint offers both services, one for authenticating numismatic and bullion coins, and another for valuing coins.
An additional service offered by The Royal Mint is secure storage. This allows purchasers to store their valuables in The Royal Mint's vault to keep the items safe. Prices start from £245 and go up £595 per year depending on the size of the items.
Here at The Gold Bullion Co we also offer fully insured, secure vaulted storage for your coins and bars if you would prefer to keep your bullion in a secure location. In most cases a free initial period is provided for new storage clients. Your bullion is fully allocated, individually segregated and fully insured. In addition to the added security of keeping your bullion in a vault, another benefit is the flexibility of being able to sell your bullion back to us or to arrange UK delivery on request. Learn more here.
Commemorative Coins
The Royal Mint is famous for its commemorative coins, which celebrate iconic people and historic events. Their commemorative coins are split into ranges: Great Britons, Childhood Characters, Royalty, Military, and British Interest.
Commemorative coins are available as standard coins or as bullion coins made of pure silver or gold. Interestingly, because their commemorative coins are still legal tender, a solid gold 50p coin, such as the Christopher Robin coin designed to commemorate Winnie the Pooh, has a face value of 50p and can be used as legal tender in a shop. It is unlikely that would ever happen, but the main benefit of buying legal tender made of bullion is the advantage of not having to pay CGT on any profit made when the item is sold.
Buy The Royal Mint Bullion
If you are interested in buying The Royal Mint bullion, we sell a range of coins, including 'monster boxes' of gold and silver Britannias. We also sell beautiful display boxes to present and protect your bullion bars or coins. Learn more here