Whats the Difference Between Cast Gold Bullion and Minted Gold Bullion?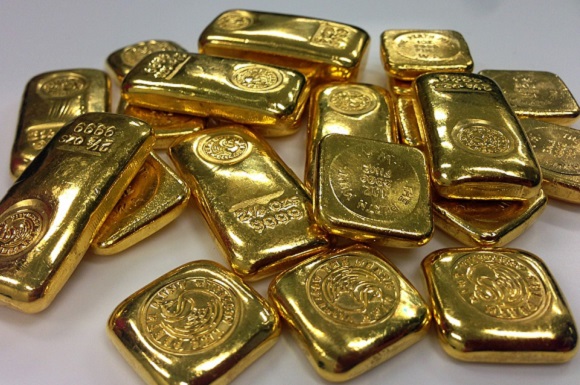 From a physical point of view, if you are buying purely on weight, and as an investment product, then gold bullion made from cast metal is ideal. It is cheaper to cast than to mint gold and you end up with the same weight of product, and the same underlying metal value when it is sold by weight and purity.
However, minted gold, does look rather better to the eye than its cast sibling. If you are trading the gold in the retail space, this more highly-finished product may be what you are looking for. Minted gold is heavily popular in China for instance, where it is often purchased from retail stores and given as a wedding present.
Cast gold bullion bars – high-quality investment grade precious metals
Cast bars are more natural looking than the other types of manufactured gold bars. A cast gold bullion bar will usually come with only a simple stamp or engraving of the details of the gold bar and its manufacturer. The stamping or engraving is done within a few hours of taking the gold from the mould.
Reselling gold bullion – cast bullion vs minted bullion
It also matters where you are planning to resell your gold. If you are planning to resell the gold to a smelter, then they would most likely only be interested in the asset value of your gold. Selling to a jewellery store for instance or to a specialist collector would likely see more value realised by the beauty of the object, and in this case that will be dependent on the type of bullion. Typically a minted bullion bar will raise more cash in these circumstances.
One other point to remember is that minted gold will typically be packaged in a blister/certicard pack that verifies the product. This means that it is impossible to remove the gold from the pack without damaging the packaging and in effect devaluing the purchase.
Whilst purists may argue that this is a benefit, given that gold can be malleable or scratched, it does deny the average purchaser the opportunity to feel their gold bar and experience the cool metallic finish.
Whichever type of gold you pick, the best place to buy gold bullion is at The Gold Bullion Company. Why not visit our site today to find your ideal gold bullion investment?