What is Peak Gold?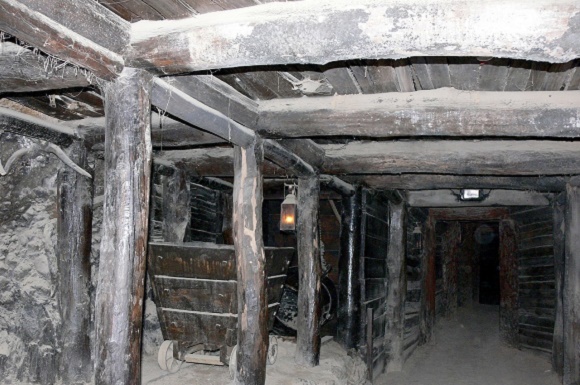 During the 1990's the world reached a state known as peak oil. That meant that the traditional oil reserves, whilst not running low, had reached the peak of their likely output. The new output from here on in was likely to become more expensive to obtain or to come from non-traditional sources such as the oil infused sand of western Canada.
A similar issue now seems to be affecting gold production. But have we reached "Peak Gold" or is another big discovery just around the corner? The Gold Bullion Company takes a look at how this could affect your long-term bullion investment strategy.
What are the alternatives to gold?
If indeed, we have reached peak gold then it may be an anxious time for investors, miners and gold users alike. Peak oil produced a number of initiatives and pieces of research that could potentially replace the power that is derived from oil and the use of oil in a number of manufacturing processes. From solar power to power electric engines to the development of paper straws to replace the oil used in plastics, many environmental improvements have been set in motion. These new technologies have also lead to a number of new industries such as electric vehicles that have proved to be viable investments. But gold is limited in this way.
There are no replacements on the horizon for many of its technological uses, and the human appetite for the lustre, texture and feel of the material has not seen it devalue in the jewellery market. With this in mind, what is the future for gold?
The expert opinion on peak gold
Pierre Lassonde is one of the most well-respected and knowledgeable mining experts in the world. And he thinks we're reaching 'peak gold'.
"If you look back to the 70s, 80s and 90s, in every one of those decades, the industry found at least one 50+ million-ounce gold deposit, at least ten 30+ million-ounce deposits, and countless 5 to 10 million-ounce deposits. But if you look at the last 15 years, we found no 50-million-ounce deposit, no 30-million-ounce deposit and only very few 15 million-ounce deposits."
Are there major innovations around peak gold?
Gold technology has not yet caught up with the declining supply. However, there are numerous initiatives underway to improve the gold reprocessing and recycling business. One company who has invested heavily in recovering gold that has already been used is Umicore.
The Gold Bullion Company is an authorised Distributor for Umicore Gold Bars precious metal products. Established in 1989, Umicore, based in Brussels, Belgium has in recent years moved away from the heavy mining roots towards the production of precious and other base metals primarily from recycled materials. Umicore Gold Bars are now one of the most commonly requested gold bullion bars.
There are similar pushes for gold buying and smelting to recover gold in the jewellery industry.
Should I buy gold before the decline of supply bites?
For people holding gold, an explosion in the per gram value of your commodity is always a positive. Less gold should see the value of your holdings increase. There is certainly no decline in demand that would suggest a move to a new material. In fact, here at The Gold Bullion Company, we are seeing a sustained price rise over the long term.
If you are looking to lock in value, you should look at the shifts in current prices. Whilst the long-term trend is upward, there are numerous corrections to the market price. By watching for these downward price trends you will able to pick up gold at a lower cost improving the long-term profitability of gold investing. With a declining supply and soaring demand, this investment looks secure for the years ahead.