What Influences the Price of a Gold Bullion Bar?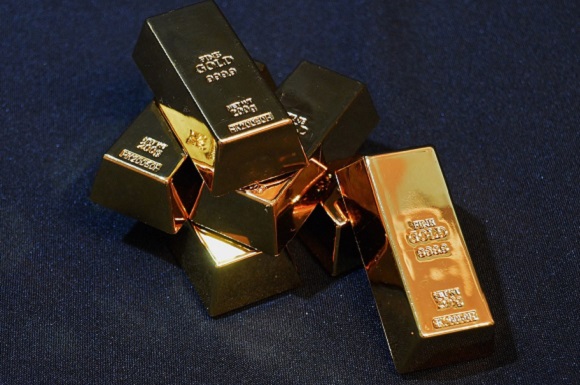 Whilst gold is known as a relatively steady store of value, it may seem strange that the gold price can vary day by day and can also change in cost from one mint to another. What are the reasons for these changes and how do they affect you when buying gold bullion?
Day to day changes in the cost of gold bullion
The small changes that occur on a day-to-day basis in the value of gold bullion can be down to a number of changes in the trading environment. Typically, this is down to the fluctuations in demand for gold, both as an investment grade metal and as a commodity for use in jewellery and the technology sector.
As gold is used in everything from space vehicles and orbiting satellites, through to cake decoration, it is not difficult to see why the small variations in price exist. However, it is also this constant background demand for the product that caps the downward fluctuations and ensures that the value remains steady.
Gold is also used as a means of ensuring currency stability. This means that central banks and treasuries, although they no longer back their currency with gold directly, will buy and sell gold to fund their operations and to provide some level of security to their financial situation.
Indian and Chinese weddings and their effect on gold prices
Wedding guests in India and China are a large part of the market for gold bullion. In fact, this is a tradition that has been preserved by many Asian communities in the UK. The consumer demand for gold in India and China begins to climb in October at the start of the traditional wedding season, which means that there is more there is a bump in price in world markets during the summer months as retailers and manufacturers begin to stock up.
Oil, the US Dollar and gold bullion prices
There are a number of other factors that can be seen as having an effect on the internationally recognised price of gold. The gold price and the oil price are significantly aligned. The reason for this is that a rise in oil prices is often a precursor to geopolitical instability. The middle east is a prime source of oil and wars and the threat of war in the area can raise oil prices as traders compete to maintain the continuity of supply for their clients.
It is also usual that governments that are involved in a crisis ensure that their stores are topped up for their own use, whilst others may seek to ensure the strategic national supply is not interrupted by the conflict of others.
All of this activity causes oil prices to rise and causes market instability. And as we all know, when markets are unstable, there is a run to the safety of gold bullion.
The US Dollar is a major trading currency, and before the rise of the Euro was seemingly recognised as the world's base currency. As much gold trading is carried out in US Dollars, for traders outside of the dollar-denominated world, any rise in the dollar is also felt in rising prices for gold as local currencies suffer in comparison to the US Dollar.
Looking to buy gold bullion?
For consumers, most of the pitfalls of the varying market prices can be avoided by buying through a specialist such as The Gold Bullion Company. We make the process of buying gold bullion as simple as any other act of online shopping. Visit us today to explore our full range of gold bullion bars and coins.