What are proof coins?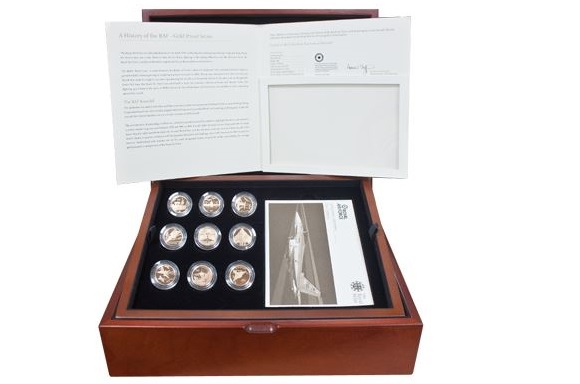 At thegoldbullion.co.uk we are always proud to offer a number of gold proof coins. Unlike gold bullion coinage that is linked directly to the weight and value of the gold contained within, the gold proof coins are more like works of art that appreciate dependent on the whims of collectors. They are more valued for their fine quality and design touches than for the physical attributes.
Proof coins are in effect a very special work of art.
Unlike normal coins, proof coins are struck with highly polished dies that are prepared carefully prior to striking. This is no automated and mass-produced commodity.
Every proof coin is struck at least twice. The second strike deepens the relief and gives the coin more definition. To ensure that the multiple strikes do not damage the coin, the strikes carried out on proof coins use less pressure than the standard minting process. The dies are also used less often, which helps to preserve the fine details that are seen on the faces of the proof coin.
At thegoldbullion.co.uk we offer a wide range of gold proof coins. Some of the coins are collected together and offered as a presentation set, whilst other coins are offered on a one-off basis and are usually presented in a display case with additional artistic works related to the coin.
One good example of this additional work is present within the display case is the 2011 Cardiff £1 Limited Edition Gold Proof Presentation Set which offers a specially crafted 100mm plaster cast of the reverse design featuring the coat of arms of Cardiff.
Another interesting set of coins are the series proofs such as the History of the RAF proof coin set. The coins are the same specification as Sovereigns - 7.98 grams at 22-carat, containing 7.315 grams of gold each and finished in Proof form and feature key planes from the history of the Royal Air Force.
Whatever you are looking for in the gold bullion and collectable coins market, why not browse The Gold Bullion Company at https://www.thegoldbullion.co.uk/ to find out more.