The Perth Mint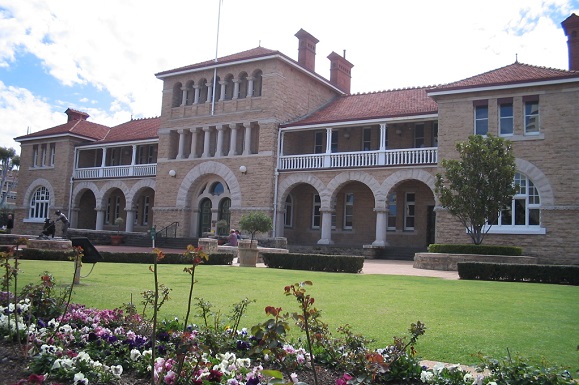 There are many mints around the world, all producing high-quality investment-grade gold bullion. One of the most popular, however, has been the Australian based Perth Mint.
The Perth Mint is now the official bullion producer of the Commonwealth of Australia but was originally operated as a branch office of the Royal Mint of the United Kingdom. The other branches were based in Sydney and Melbourne.
The mint is highly unusual as an official mint as it is not owned by the Australian Government. It remained part of the UK Royal Mint until 1970. It is now owned by the state government of Western Australia.
Whilst Sydney and Melbourne closed down, Perth, with its proximity to the high-quality gold mined from under Western Australia qt Coolgardie, Kalgoorlie and Murchison, continued to operate and flourish.
The purpose of the Perth Mint
The original purpose of the mint was to use gold from the Australian gold rushes to mint gold sovereigns and half-sovereigns for use within the British Empire. The Diggers who flocked to the then colony of Western Australia deposited their raw gold at the Perth Mint where it was minted into gold coins.
Between 1899 and 1931, the Perth Mint struck more than 106 million gold sovereigns and nearly 735,000 half-sovereigns. The Mint stopped making gold sovereigns when Britain abandoned the gold standard in 1931. The mint returned to precious and bullion coin production in 1987. Its coins are legal tender in Australia.
The purity of gold at the Perth Mint
The mint continued to receive gold and began to produce gold bullion bars rather than gold coinage after 1931, it turned its old coin-making machinery to producing low-value base metal coins for use in Australia.
However, this work with base metals did not stop the mint from improving the quality of the products. In 1957, The Perth Mint achieved "arguably the purest of all gold" by producing a 13-troy-ounce (400 g) proof plate of six nines - 999.999 parts of gold per thousand.
The Royal Mint was so impressed that it ordered some of the gold as the benchmark for its own standards.
Perth Mint at The Gold Bullion Company
There is no need to go on a journey 'down under' to pick up some Perth Mint investment-grade gold. A number of gold bullion bars and coins include the 1oz Australian Nugget Gold Coin and the 2017 Lunar Rooster which are available for next day delivery to your home.