The Panda in Your Pocket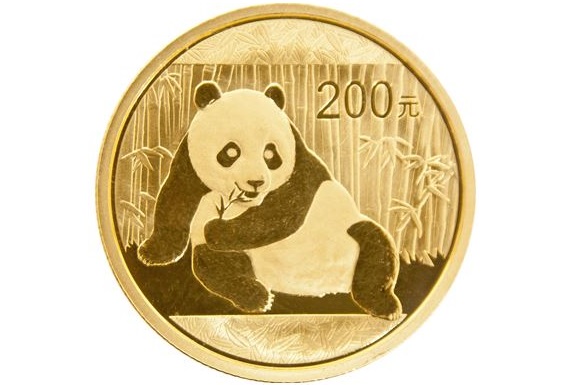 Many countries have national symbols, but few are as cute as the Panda bear that has come to symbolise the People's Republic of China for those of us in the west. The Gold Bullion Company is proud to offer a range of Chinese Panda Gold Coins manufactured by The China Gold Coin Incorporation, a division of The People's Bank of China.
The Chinese Panda coins contain 24 carat gold of .999 purity. It's one of the highest quality coins in the world and is made by a well-regarded refiner, making it an appealing choice for both collectors and investors.
What does the coin look like?
The Chinese Gold Panda Coin features the panda design on the reverse and an image of the Taoist Temple of Heaven (a landmark Beijing religious complex completed in 1420 during the reign of the Ming dynasty) on the front. The design of the coin changes every year.
Where are China Panda Gold Coins made?
China has a number of mints including Beijing, Shenyang, Shanghai and Shenzhen. China is unusual in that its gold bullion coins do not carry mint marks that show where and when they were minted. You can be sure that the product is however made of 24 carat gold of .999 purity
Are China Panda Gold Coins legal tender?
The Chinese Panda Gold Coins are legal tender in the People's Republic of China and are currently issued in denominations of 500, 200, 100, 50 and 20 Yuan.
However, it would not be sensible to use your gold in this way. At today's market rate 500 Yuan only works out at £57. The Gold Bullion Co. price all products according to the live spot price of gold. In the case of collectable coins, the sale value will take account of the gold price.
Are China Gold Panda Coins rare?
The coins are relatively rare, due in part to their limited mintage numbers, and the yearly changes to the design of the product. Gold Panda coins are therefore a sought-after collectable as well as investment grade gold bullion
For the Chinese and for enthusiastic collectors, their value lies not only in the gold content and the quality of craftsmanship but in the design of the iconic Panda itself, which is an important symbol in Chinese culture and history.