The Bahar Azadi Gold Coin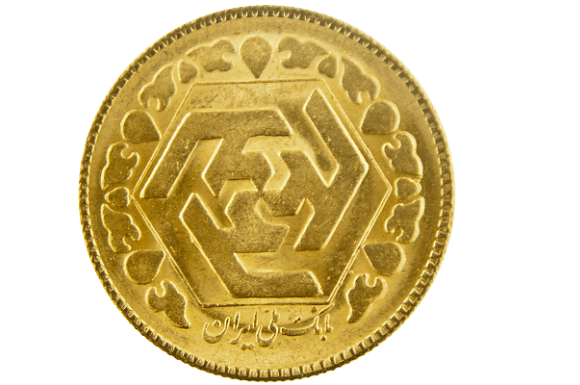 The Bahar Azadi is one of the more unusual gold coins in the international market. The coin is made by the national mint of the Islamic Republic of Iran and weighs in at 8.13 grams. So far, so normal for a coin of this type. However, the coin only contains 7.31 grams of gold with a relatively low gold fineness of 900.00. This means it contains an unusual level of gold, below that of 22 carats, which is the standard in gold coins that are intended to pass into general circulation.
What makes the Bahar Azadi gold coin unusual?
Coins are generally produced in 24 carats (.999 fineness) if they are intended as investment bullion, or in the more robust alloy version at 22 carats (.916 fineness) if they are intended to be used as a regular means of exchange. Both versions are acceptable to collectors and investors.
The history of the Bahar Azadi gold coin
The coin itself is born from the international turbulence of the Middle East in the 1970's. The pre-1979 ruler of the country had been the US-backed Mohammad Reza Shah Pahlavi. The line of succession had been unbroken for 2,500 years. A number of protests between 1977 and 1979, resulted in the overthrow of a pro-western authoritarian monarchy-based regime and its replacement with an anti-western theocratic republic.
This change of government led to a change in the coinage of the country including its prestigious gold coins.
The Iranian Bahar Azadi replaced the previous Pahlavi coin following the Iranian Revolution. The coins have so far had a number of design changes. The current coins in stock at the Gold Bullion Company are rare in the west, being the pre-1989 design. These coins were in production for around 10 years and feature an interesting geometric design on one side and a mosque design on the other.
Later coins proved less popular in the west as they featured an in image of Ayatollah Ruhollah Khomeini and a similar mosque design.
Both versions of the Bahar Azadi gold coin are the same size and purity as the Pahlavi that they replaced following the revolution.
Historic gold coins at The Gold Bullion Company
Stock levels of historic coins change daily, and we cannot guarantee that we will be able to source further supplies of coins that are no longer being manufactured. Why not visit The Gold Bullion Company today to explore our wide range of coins?