Inside the Royal Mint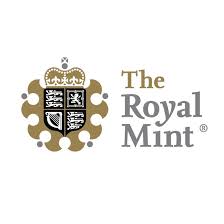 The Royal Mint is the UK's designated producer of gold bullion coins and bars. Whilst its retail operations operate in a crowded international marketplace, the mint remains the government approved manufacturer.
Operating under the name Royal Mint Ltd, the mint is wholly owned by Her Majesty's Treasury and is under an exclusive contract to supply all the nation's coinage since 1672, from pennies to gold sovereigns.
What does the Royal Mint do?
As well as minting circulating coins for use domestically and commercially for a number of other nations, the mint also produces planchets, commemorative coins, various types of medals and the precious metal bullion coins that are available from the Gold Bullion Company.
How old is the Royal Mint?
The Royal Mint was first formed over 1,100 years ago but only recently began to operate as a business. For most of its long existence, it has functioned as an arm of the British government.
At that time of its foundation in 886AD, the original London Mint and a number of regional mints were centralised to produce coins for the Kingdom of England, all of Great Britain and eventually most of the British Empire. The mint operated within the Tower of London for approximately 800 years.
The mint had always been semi-autonomous from the crown, but formal control of the mint passed from the crown to parliament in 1688.
The growth of Britain into a trading and mercantile nation caused a rise in demand for the production of the mint. This led to it moving to new premises in what is now called Royal Mint Court on Tower Hill in 1812. It remained at this location until 1967.
International trade of the Royal Mint
The mint also opened a series of branch mints throughout the British Empire in Australia, India, Canada and South Africa. Many of these branches, such as the Perth Mint, still exist as mints for the independent nations that emerged as the empire receded.
The mint is still a significant international player. Outside of the UK, the mint provides services to over 60 different countries including New Zealand and many Caribbean nations in the form of producing national currencies. In 2015 it was estimated that 2.4 billion coins were minted for overseas countries outweighing that of domestic coinage.
What does the Royal Mint produce today?
In 1967 the Royal Mint moved out of London to new purpose-built accommodation at the small Welsh town of Llantrisant located ten miles north-west of Cardiff. The mint is still based at this location
Whilst the Royal Mint has continually produced coinage for the nation, its gold bullion and British gold bullion coin production has been inconsistent over the years. Gold bullion bar production was halted between 1967 and 2015, with gold bullion coinage falling out of production between 1982 and 1987. Production of the bullion sovereign did not resume until 2000.