How to Buy Silver Bullion in the UK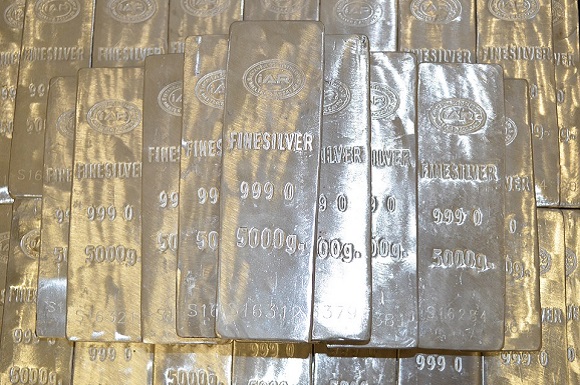 Silver bullion is an alternative way of investing in precious metals that has grown in popularity with the rising price of gold.
The history of silver bullion as an investment vehicle
Silver has been regarded as a form of money and store of value for more than 4,000 years, although it has lost its role as a legal tender in all developed countries since the end of the silver standard. The silver standard was widespread from the fall of the Byzantine Empire until the 19th century.
Following the discovery in the 16th century of large deposits of silver in the Spanish controlled land of what is now Bolivia, an international silver standard came into existence in conjunction with the Spanish pieces of eight. These silver dollar coins played the role of an international trading currency for nearly four hundred years.
The beginning of the end for the silver standard arrived in 1717 when the master of the Royal Mint, Sir Isaac Newton, introduced a new mint ratio between silver and gold. This effectively meant that Britain now backed its currency with gold, putting the nation onto a de facto gold standard.
Despite these changes, silver has remained in constant demand for a number of practical and decorative uses. It is also a good store of value as its price remains relatively stable. Whilst peaks occur during times of political and economic crises, the price over the last 10 years is nearly the same today as it was 10 years ago. Whilst the investment is for the long term, there are opportunities to trade silver profitably if you keep an eye on the price.
The price of Silver changes every few seconds (although usually only by small amounts). Many factors play a role in Silver prices including current events, market speculation, currency fluctuations and the buying power and amount of silver bought by large buying groups and governments.
How to buy investment grade silver bullion in the UK
Buying silver in the UK is easy. Here at https://thegoldbullion.co.uk, we would compare buying silver bullion or silver coins to any other form of internet shopping. You simply visit our site and pay using a credit or debit card from Mastercard or Visa and we will deliver your product to you, often on the next working day.
As well as taking card payments, we are also able to send our silver bullion products through our fully-insured and discrete delivery service once we have received a bank transfer for your bullion.
If you are interested in discussing the benefits of silver bullion investment, give our experts a call today.