How Do I Sell Gold Bullion Online?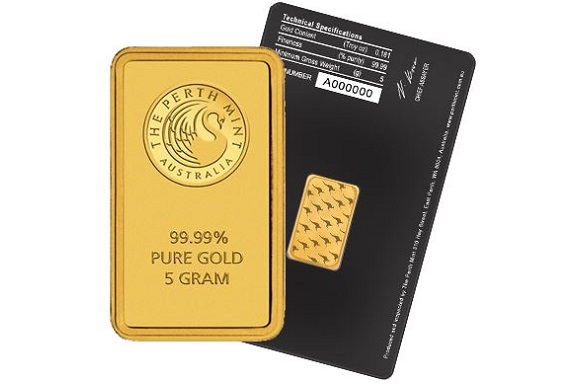 Every day more and more people are switching on to the benefits of buying gold bullion online. Most people buy with a desire to hold their gold for a considerable amount of time, using the precious metal as both an investment vehicle and a store of wealth that is distinct from unstable fiat currencies.
But, like all investments, there is a time when you wish to cash out and take your money back into a form you can use to enjoy life or make further investments. The question then arises, "How do I sell gold bullion online?"
How do I sell my gold bullion bars to The Gold Bullion Company?
Selling your gold bars to The Gold Bullion Company couldn't be easier, it doesn't matter if you originally purchased your gold bars from us or not, we are happy to purchase gold from any respected mint or manufacturer. As a respected precious metal dealer, we buy gold coins, silver coins and silver bullion as well as gold bars.
The Gold Bullion Company make it easy to sell gold bullion online and we are able to offer extremely competitive rates based on the current London gold spot price on the day we receive your items.
Once you have talked to our team or completed our online process, we will be able to instruct you on how to send your gold to our head office. Smaller amounts can be sent via Royal Mail Special Delivery with insurance up to £2,500, and for larger amounts, we can arrange an appointment for you at our head office in Wolverhampton.
How long should I hold my gold?
Gold is an unusual investment in that it is more a way of protecting your wealth, rather than rapidly increasing it. Whilst the price does tend to tick up during times of financial and political instability, it isn't typically a fast-moving market and returns are gradual. If you are buying gold, you are usually investing for the medium to long-term.
However, as a store of wealth, it may occasionally need to be liquidated to pay for a new investment. One of the benefits of the relative day to day stability of the gold price is that you are unlikely to have lost money at whatever point you decide to sell.
Whatever the reason for your pending sale to The Gold Bullion Co. visit our website and follow the simple instructions to sell your gold to one of the UK's best precious metal dealers.