Customer Feedback
The Gold Bullion Company has sold gold and silver bullion to customers throughout the UK and Worldwide since 1993. We strive to offer a hassle free, safe and secure customer experience and we welcome comments from customers and any feedback - good or bad - that may help us to improve our products or services.
Thank You to the many clients who take the time to submit reviews.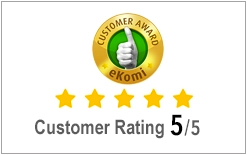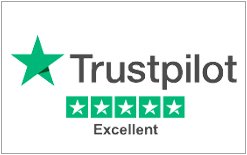 A few of more than 10,000 reviews from past customers:
The service was excellent i called up the customer services spoke to them and they reassured me the online process is safe, Text message sent to me to show the time has been dispatched and also tracking number. Would recommend 100% A++++++++++
Fadi Michael
---
Just wanted to say, your service is AMAZING. The website is clean and usable, my purchased items were dispatched quickly and at a competitive price, and now you're adding awesome new features like the "Past Order Performance" graphs. Keep up the BRILLIANT work!
Taiyab Raja
---
Order arrived as planned, thank you so much for the excellent customer service. Two words, highly recommended.
Dave F. Sheffield
---
Very pleased with the Gold Bullion Company service and delivery, will be more than happy to use again.
Clive Smith, Birmingham
---
I just wanted to say thankyou for my order, lived up to all my expectations, and as soon as I've saved up my next bit of money I will definately be buying from you again.
CK, Leeds
---
I have purchased multiple gold coin orders on this website and everytime the order has arrived promptly and the customer service is excellent i would highly recommend the gold bullion as the best bullion dealer in the uk.
Mr Cox, UK
---
The half sovereign arrived this morning as promised. Thank you very much for your helpful and prompt service
Ian Vesey, Rutland
---
Your service is worthy of a quick two minutes to say thank you for a painless purchase!
Neil C, Bristol
---
Read in the Sunday papers gold was a good idea in this economy and was about the only thing going up in value! Wasn't too sure where to actually go and buy gold from! Didn't intend on buying online, just looking for local sellers and found you. Thank You.
James Pheasey, Reading
---
An easy way to invest in gold. Great prices and service. I will recommend you to my friends and colleagues.
Keith O'Sullivan, Sutton Coldfield
---
Good Morning to you - goods received a few minutes ago. I thank you for your prompt and efficient service, and look forward to future transactions with your company.
Martyn H, UK
---
Good service, good communication, good delivery, product as expected.
Jas Pietro, Bromford
---
Have to say I was dubious about buying gold online but everything worked out ok, thank you.
Malissa Herridge, Stockton-on-Tees
---
Interesting service, certainly something of a growth industy! Only a small purchase but no probs.
JS, Marston Green
---
Quick turnaround and delivery, Thanks...
Philip, Wrexham
---
I'm not easily pleased but everything went to plan! Something for under the mattress!
SW, Birmingham
---
Ordered by phone but think would be happy now ordering online, with the insurance on delivery and paying on card I think everything is pretty much covered and the price seems to be better than elsewhere.
Katie Murrell, Derbyshire
---
It's always hard getting people to come back and spend two minutes after they've completed their purchase to tell us what they thought of the product and service but we really do appreciate it, if you're a past customer of The Gold Bullion Company, we'd really like to hear your thoughts and experiences using our website. Please email us directly on [email protected].
Complaints
We aim to provide 100% customer satisfaction. If you are dissatisfied with any aspect of your dealings with The Gold Bullion Co, please tell us by emailing us at [email protected] . Send in as much detail as possible regarding the issue or problem that you have experienced, and we will respond within 1 working day to acknowledge your complaint and to provide the name of the staff member handling the complaint.
We will try to resolve your complaint within 5 working days of receipt. If we are unable to do so, the complaint will be passed to a senior manager for review and resolution. If we are still unable to resolve the complaint to your satisfaction within a further 5 working days, the complaint will be passed to our CEO for his personal attention.