Coins of the US Mint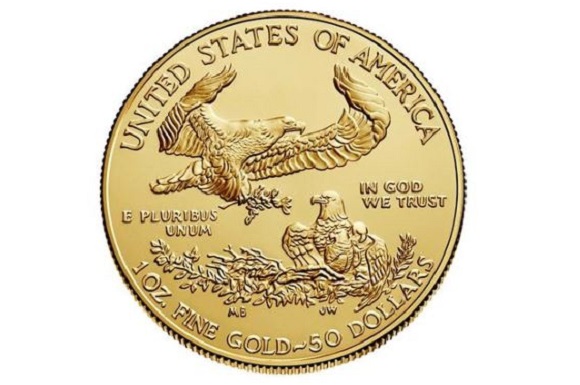 America has a long tradition of creating gold coins and the Gold Bullion Company brings many of these classic coins to the UK. The mint has operated continuously since its opening in 1792 and has developed a number of famous coins. The most well known of these currently in production being the American Eagle Gold Coin and the American Gold Buffalo Coins.
The history of the United States Mint
The US Mint is almost as old as the United States itself. The United States Mint celebrated its 225th year in 2017, having been founded in 1792. The USA only got its independence from Great Britain in 1783.
The Coinage Act and the minting of American coins
On April 2nd1792, Congress passed The Coinage Act, which saw the creation of the US Mint and authorised the construction of a building for the Mint. Based in the then capital of Philadelphia, the US Mint was to become the first federal building erected under the Constitution.
The need for the mint was sparked by the Coinage Act that followed the creation of the new government by the framers of the US Constitution.
As a colony of Great Britain prior to this move, the USA had used a mixture of local and foreign currency and even livestock and food in a form of barter exchange.
Prior to this, currency in the US included a mix of foreign and colonial currency, produce and livestock.
American Eagle Gold Coins
Gold American Eagle coins contain .917 fine gold (22 carats). They are available in a number of sizes including 1 oz, 1/2 oz, 1/4 oz and 1/10 oz variations. Their quality is similar to that of the UK Sovereign coin.
The American Eagle Gold Coin was first produced in 1986 shortly after the purchase of South African Krugerrands became illegal as trade was limited with apartheid-era South Africa. The US Mint wished to capitalise on the gap in the market that had been created and minted its own bullion coin.
The American Eagle features an image of Lady Liberty which was first used on the Double Eagle from 1907 – 1933.
American Buffalo Gold Coins
Created in 2001, the Buffalo was the first 24-carat gold proof coin ever struck by the US Mint. The American Gold Buffalo coins consist of .9999 pure, 24-carat gold. The coins carry a $50 face value.
A selection of gold weights for both of these coins are available from the Gold Bullion Company.