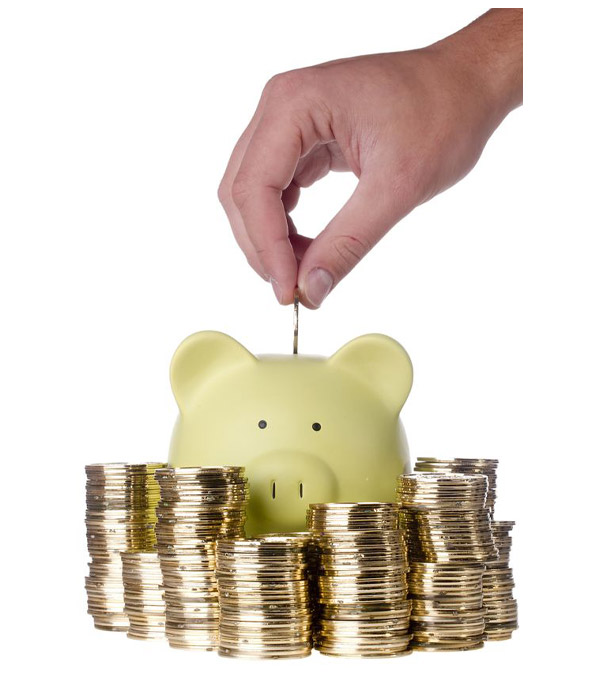 Will your bank charge you negative interest rates?
The most interesting piece of news from Threadneedle Street's quarterly monetary policy report was that banks and building societies have been given six months to get ready for the possibility that interest rates might need to go below zero.
The UK economy was growing at a relatively weak pace - and then the coronavirus pandemic caused an enormous threat to the system.
The Bank of England wants to keep money in the real economy and to kick-start spending. The goal is to get money flowing out of banks and into the economy in the form of loans and mortgages.
What are negative interest rates exactly?
To put it simply, they work in the same way as the interest rates you might have on your savings account, just the other way around: instead of paying them to you, your bank is taking them from you.
If interest rates are cut so far that they fall below zero, the theory should still apply - negative rates should encourage borrowing and discourage deposits and savings. But, in practice, negative interest rates can result in some bizarre and disastrous outcomes or savers and investors.
Negative interest rates penalise consumers and businesses for keeping savings in their bank accounts, as their value would decrease over time.
Where do we go from here?
If this did happen, it could have several far-reaching consequences for consumers, businesses and banks as well as the economy.
Many investors and savers in the UK have been fearful of the prospect of negative interest rates being brought in, especially since Germany and Switzerland introduced them into their banks.
It seems only reasonable for investors to begin putting their money into gold, rather than the banks with the heightened tension around negative interest rates growing.
Gold has proven to be a reliable investment as it is not linked to any currency; and has proven favourable with many governments who still house huge stacks of bullion.
With uncertainty around whether banks will soon, effectively, charge customers for storing cash by using negative interest rates, gold is increasingly seen as one of the safest and most reliable investment there could be at this time.
Copyright: vipdesignusa / 123RF Stock Photo