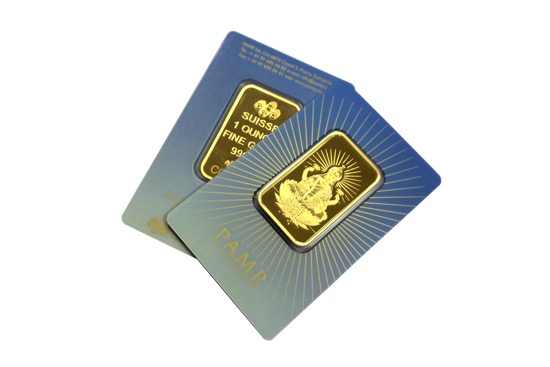 As the warm days of summer begin to fade into autumn, we suddenly find ourselves coming ever closer to this year's Diwali festivities. And this year it's coming really early - Diwali 2017 kicks off on the 19th October. As ever, buying gold will be a central part of the celebrations.
Diwali and gold
It's not news that gold plays a central role in the Festival of Light. We love the well-known legend in modern Hindu culture that, on the fourth day of his marriage, the son of King Hima was destined to die from a snake bite. As the story goes, the only thing that saved him from certain death was his wife's action in piling up all the family gold outside the door. The snake was so dazzled that he couldn't go any further than the gold, and thus, slinked away.
The first day of Diwali, Dhanteras, is devoted to celebrating this day. Gifts of gold, particularly jewellery are an important tradition, influenced by the son of King Hima and his wife's golden safety barrier.
Invest in gold at Diwali
Over the past few years however, there has been a move to buy more than just traditional gold jewellery in Diwali season. Many people are considering more investment-focused items like buying gold coins and gold bullion now as well.
There is a very good reason for this. Though Hindu attachment to gold is predominantly cultural – there is a distinct streak of investment wisdom involved, as gold holds its value well against uncertain national currencies and stocks and shares.
As Jeffrey A. Franks once said: 'Holding gold has ... often in history served, from France to India, as the only way the peasant can protect themselves against inflation.' Gold isn't just a luxury for the high and mighty, but rather a form of financial security for each and everyone one of us.
In a post-financial crisis world, when national currencies and economies are increasingly volatile, the global price of gold has risen. Indian culture in particular recognises this, with inflation having risen drastically in recent years, as the value of the Indian currency has fallen.
For Hindus, and indeed people of any culture, buying gold coins and gold bars is not simply a luxury, it is a studious and sensible investment opportunity - and Diwali marks the perfect time to put some serious thought and consideration into this as an investment strategy.
When to buy gold
Due to the rise in demand, it is often the case that the price of gold peaks worldwide during Diwali – in 2016 the price rose 3.9 per cent over the period from the 11th October to the 4th November. The same could likely happen this year.
So if you're looking to buy gold this year for Diwali, either as an investment piece, or as a gift for a loved one or a friend during this special festival, then it's worth taking action soon before the price begins to rise.
If you want to keep an eye on the gold price, take a look at our gold price charts here. Alternatively, have a browse of our commemorative gold coin selection, for ideas and inspiration on getting that perfect Diwali gift.