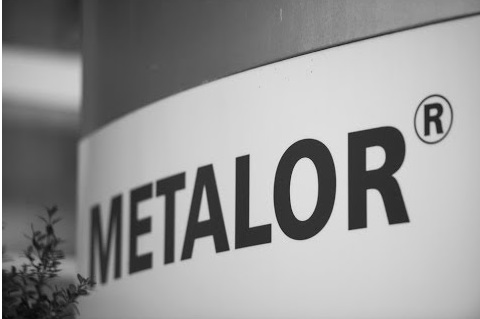 Founded over 160 years ago, Metalor has become one of the global leaders in the supply of gold bullion. The company originally specialised in the supply of gold to the jewellery and watch industries, later expanding the business to refining precious metals into bullion ingots.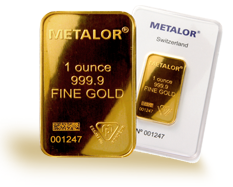 Metalor now operates subsidiaries in 15 countries around the world from its headquarters in Switzerland, with Metalor gold bars enjoying a strong global reputation in all financial markets, and the embossed Metalor seal considered a guarantee of quality.
Its Swiss laboratories have been designated as an Official Referee for the London Bullion Market Association since December 2003, for both gold and silver.

Metalor Authorised Distributor
The Gold Bullion Company is an authorised Metalor gold bullion distributor, offering a range of premium Metalor branded gold bullion products. We stock a full range of bars from 1oz to 1kg, complete with a Metalor certificate of authenticity.
Buy your Metalor products from us and receive free UK delivery, fully insured in a sealed, fully secure, nondescript package.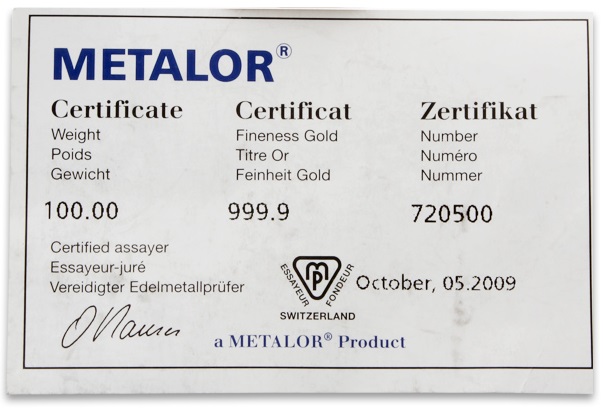 All of our Metalor gold bullion products come with a certificate of authenticity
Top 3 Best Selling Metalor Gold Bars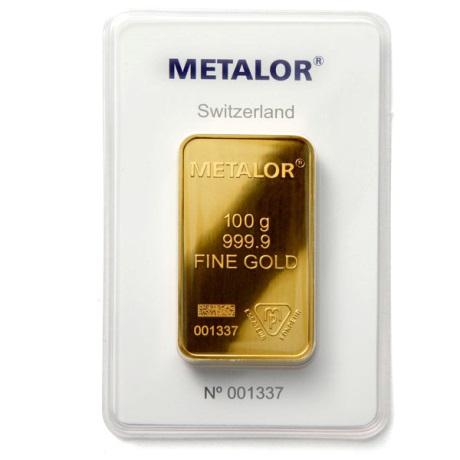 1. Metalor 100g Gold Bar
Offering only a slightly lower price-per-gram than some of the larger Metalor bars, the popular 100g format remains our bestselling Metalor gold bar, and represents great value for investors.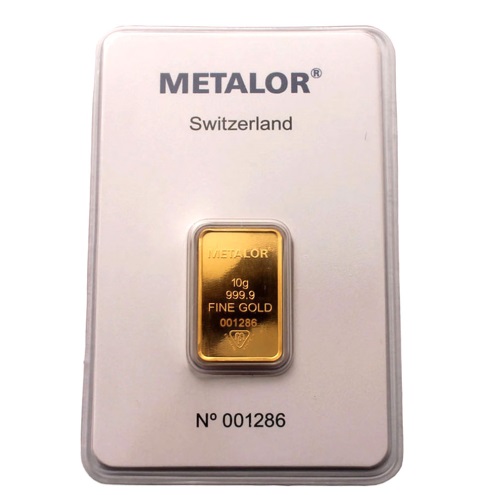 2. Metalor 10g Gold Bar
The popular Metalor 10g Gold Bars make ideal high-end gifts for special occasions like weddings and anniversaries. (Check out our dedicated gifts section for more gold gift ideas.)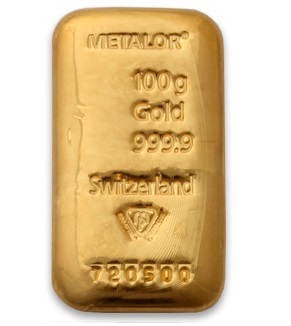 3. Metalor 100g Cast Gold Bar
Typically a few GBP less than its best-selling equivalent, the Metalor 100g Cast Gold Bar represents the best possible £/g value.