Gold Bullion Coin Box Sets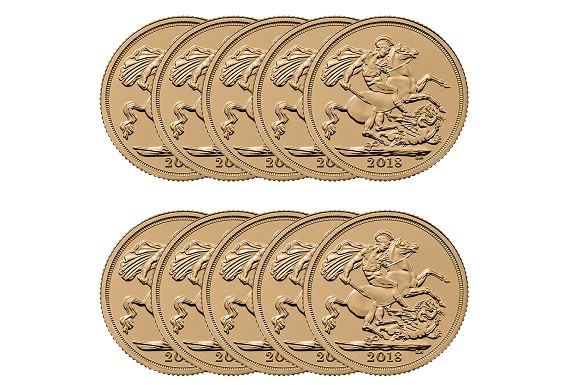 Investors in the bullion coin market are not always looking for the greatest initial value from their investment. There are numerous types of activity that people look to increase the gold coin value.
Rarity and collectability of gold bullion coins
Rarity and collectability is one element that gold coin users seek to exploit in order to create a higher value for their coins. This idea of collectability is important and is hoped will offset the losses accumulated by investing in smaller denominations. The higher value can be difficult to achieve, in part because gold is often worth a considerable amount in its own right and trumps the increased value and interest of the coin. However, very rare and occasional special editions do buck this trend.
Large numbers of coins
The methods of manufacture of gold bullion coins make them costlier than a similar weight held in gold bullion bars. This is simply due to the additional workmanship that goes into the coin. Portraits and patterns add to the manufacturing cost which is then passed on to retail customers. This is unavoidable.
Typically, gold bullion coins are also made in smaller weights than the gold bar. This means that multiple coins, with their associated manufacturing costs, are used. One way of achieving better value is to buy in bulk. Many mints such as the Royal Canadian Mint and the UK Mint offer items such as the monster box. These trade at a smaller premium when new but contain the same amount of gold.
Gold bullion coins make purchases and sales easier
Large purchases in coins are also preferable for other reasons. It makes it easier to trade in a portion of your investment to pay bills or should any other form of exchange be needed. This makes the boxes ideal in areas where the currency can be subject to huge swing by providing a stable rate of exchange for goods and services.
Why not talk to the experts at The Gold Bullion Company and discover the multitudes of gold coin bundles that are available for the serious gold investor.