New product arrival - we now have stock of the Mexican Libertad 1 kilogram silver bullion coin. This stunning silver product features a full 1000 grams of 99.9% fine silver metal contained within a reed edged 110 mm diameter bullion coin, the perfect format with appeal to both investors and collectors alike.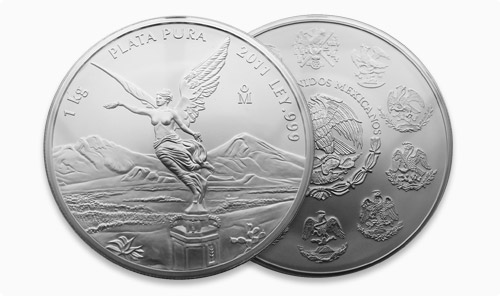 First produced in 2002 by the Mexican Government, the 1 kilogram Mexican Libretad 'independence' coin compliments the standard 1 ounce Libretad coin, each depicting the Mexican coat of arms, an Eagle defeating a snake to the reverse and the glorious winged Mexican Independence Victory Column illustration to the obverse.
The competitively priced Mexican Libretad Silver Bullion one kilogram coin is dispatched complete with a certificate of authenticity to guarantee both the weight and purity of the coin.