Why buy gold from us?
FREE Secure & Insured delivery
Instant Online Card Payment
Norton Secure
& Verified Site
Independent customer reviews
Live metal prices
1kg Gold Bullion Bar
Premium Investment grade 1kg Gold Bar, 999,9 99.99% 24 carat Pure Fine Gold Bullion complete with full certificate of authenticity.



In stock, dispatched tomorrow 1

£24,462.37
VAT free
or call 0121 523 1047
1kg Gold Bullion Bar Information
We have 1kg gold bars available for next business day delivery. Like all our other gold bars, each 1kg gold bar is 99.99% pure gold. Each 1kg gold bar is dispatched complete with a certificate of authenticity to guranteee both purity and weight.
Our 1kg Gold Bullion Bars are sourced from one of our premium metal refineries, either Metalor, Umicore, Heraeus or Johnson Matthey.
The purity of gold is measured in Carats. A Carat was originally a unit of mass (weight) based on the Carob seed or bean which was used by ancient merchants in the Middle East.
The Gold Bullion Company has some of the lowest Bullion prices online. We also offer a large choice of Gold Bullion Coins. Make a purchase today and benefit from our reliable and insured delivery service.
The Gold Bullion Company - The safest way to make a gold investment.
What will I Receive?
Your 1kg Gold Bullion Bar will be dispatched, fully insured in a sealed, fully secure, nondescript package, there are no identifiable markings to suggest the contents.
Your products will be securely sealed with a secondary internal packet, then again within a further plastic sleeve.
A certificate of authenticity to guarantee both the weight and purity of the metal and a receipt for your goods is also included with each and every order.
Please Note: Packaging and design may vary from the image shown.
Review the 12 month price performance of a 1kg Gold Bullion Bar.
Sell your 1kg Gold Bullion Bar
As one of the UK's leading precious metal dealers, the Gold Bullion Company are able to offer extremely competitive rates to customers wishing to sell their gold and silver products.
If your 1kg Gold Bullion Bar was purchased from us, we are currently paying:
99.5% of spot
If your 1kg Gold Bullion Bar was NOT purchased from us, we would still be happy to purchase it at the following rate:
98% of spot
If you would like to sell this item, please call our customer service team on 0121 523 1047.
Please note
The price paid is based on the spot price on the day we receive the goods.
To take advantage of our preferential rate, all items purchased from The Gold Bullion Company must be returned in the same condition and, if applicable, in the original packaging.
All goods are tested on receipt to verify both the weight and purity of the metal.
1 Subject to cleared funds.
Enter your email address and alert parameters to create a custom price alert to notify you when the price of a 1kg Gold Bullion Bar reaches your chosen settings...
Sign In / Register


Join our Email Newsletter...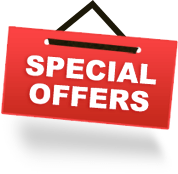 Pause ticker
Previous item
Next item